I am a final year doctoral student at the Department of International Development, University of Oxford. I am an ethnographer of work; in particular, new types of work in the service economy.
Starting mid-1980s, the Indian economy began to take steps towards economic liberalization, drastically transforming the social, cultural, economic and political landscape of the country. Today, India sits poised to 'shine' in the global economy; a desire confidently articulated in its narratives of progress and wealth through individual hard work, entrepreneurship and faith in the market and private capital. In its urban centers, a new emerging middle class lives in the promise of modernity, mobility and improved social status. This projected triumphalism of India's growth and the buoyant aspirations and accompanying anxieties of its people is the backdrop to my doctoral research. My interest however, is not in the elite that dominates the propagated images of success and social mobility routinely found in news and public media. Instead, it is in those who live and labour in its shadow, working in shopping malls, cafes, delivery services, call centers, etc. Disadvantageously located at the lower-end of the social spectrum, with limited socio-economic means and poor quality education, these youth, while surrounded by narratives of progress under liberalization are not part of the narrative themselves. They are, same as what Lukose (2009: 3) notes about her lower middle class informants in South India, 'on the margins of its (liberalization's) dominant articulations yet fully formed by its structures of aspiration and opportunity'. I study then how these young, urban, aspirational men and woman from low-income households attempt social mobility through their work in private companies at the bottom end of the fast proliferating service economy in Indian cities today.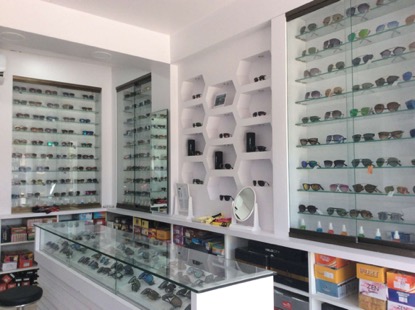 In particular, I focus on the sector of organized retail and tell the story of how my informants search, apply and enter formal, salaried service work; identify and perform their identities as retail employees; carry out the task of sales work; engage with the space and material environment of the workplace; participate in new styles of managerial control; and finally, create friendships and 'enmities' at work. I analytically explore each of these different aspects of work to understand how my informants imagine social hierarchy and their location in it; what identities and embodied performances they desire and enact; what meta-narratives of morality and respectability they construct; what futures they imagine and pursue; how they define and experience social 'failure'; and how their political subjectivities are shaped through the experience of work and what implication this has for the larger landscape of political imagination and action. The site of work provides a rich and in many ways unique ground for explorations of these everyday practices, actions and fantasies. My research is based on 12 months of ethnographic fieldwork in a prominent multi-brand optical retail company in New Delhi that sells budget eyewear products.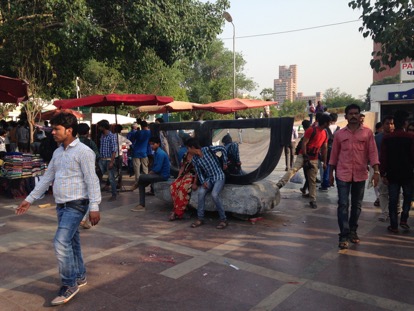 In the paper presented at the 2018 BASAS conference held at the University of Exeter I discuss how young salespersons, optometrists and store managers working in the eyewear company's various retail outlets across the city review the material environment of their workplace (such as the displayed eyewear products, eye-testing equipment, work uniforms, etc.) and what it reveals about their social valuations, fears, aspirations and worldviews. Prominently, I find my interlocutors to express deep disdain for the poor quality of the materials that surround them – the products are repeatedly denounced as inauthentic copies of international eyewear brands and of inferior quality, the equipment is adjudged as technologically unsophisticated and inaccurate, and the uniform of T-shirts is seen as unprofessional, casual and improper. Instead, they express desire to 'consume' the 'right' materials of branded products, technical equipment and professional uniforms at work, to embellish their work identity and signal their social differentiation and mobility as branded, technical and professional workers. In their inability to do so, I trace the emergence of the 'negative self' (Gell 1988) of the un-branded, un-technical and un-professional worker employed by what is then labeled an un-branded, un-technical and un-professional company. I analyze their 'negative experience' in the larger socio-cultural context of contemporary India where there is a strong interest in brand regimes and brand value hierarchies, fixation with technological education and expertise, and attraction towards corporate work culture in the private sector.
Garima Jaju
Bio:
Garima Jaju is a PhD researcher at the Oxford Department of International Development, University of Oxford, interested in questions around the social life of work and employment.
https://www.qeh.ox.ac.uk/people/garima-jaju
Recent Publication:
Jaju, G. 2018. The cultural production of an 'employable person': A case of madrasa students in West Bengal, India. Contemporary South Asia. 26 (3): 321-335.
www.tandfonline.com/doi/abs/10.1080/09584935.2018.1498451
This publication is based on the paper presented at the BASAS 2017 Conference at the University of Nottingham.